Massachusetts Activities
Mass. Activities – Things-To-Do Vacation Guide by Region
There is plenty to do in Massachusetts! MA is a full of family activities, art, entertainment and adventure fun. Follow the links below for some ideas on things-to-do during your Massachusetts vacation. Ask us about visiting Massachusetts or share comments. To feature your MA business, contact us.
Massachusetts Activity Guide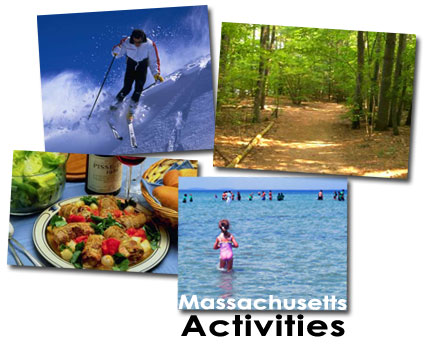 Did we miss something?
Add your update or comment.
Inns | Hotels | Resorts | Vacation Rentals | Real Estate | Classifieds
Dining | Attractions | Business | History | Weather | Beaches
Fishing | Golfing | Photos | Art Galleries | Massachusetts Shopping